As we all know very well by now, 2020 is a very unusual year. The COVID pandemic will leave significant changes in our daily lives for quite some time. One of these main changes is an ongoing and strengthening trend of people deciding to move away from large cities in favor of more peaceful and distant areas.
High net-worth individuals are now turning to alternate distant locations to get away from the typical wealth centers.  Penthouses in the inner city are being replaced by properties with access to both – inside and out spaces. Real Estate in Europe is proving increasingly popular, and Croatia is certainly at the top of the list. Europeans and North Americans are choosing to move permanently to naturally preserved areas where they can safely distance in areas with lots of space, great weather, natural beauty, and beautiful beaches within arm's reach.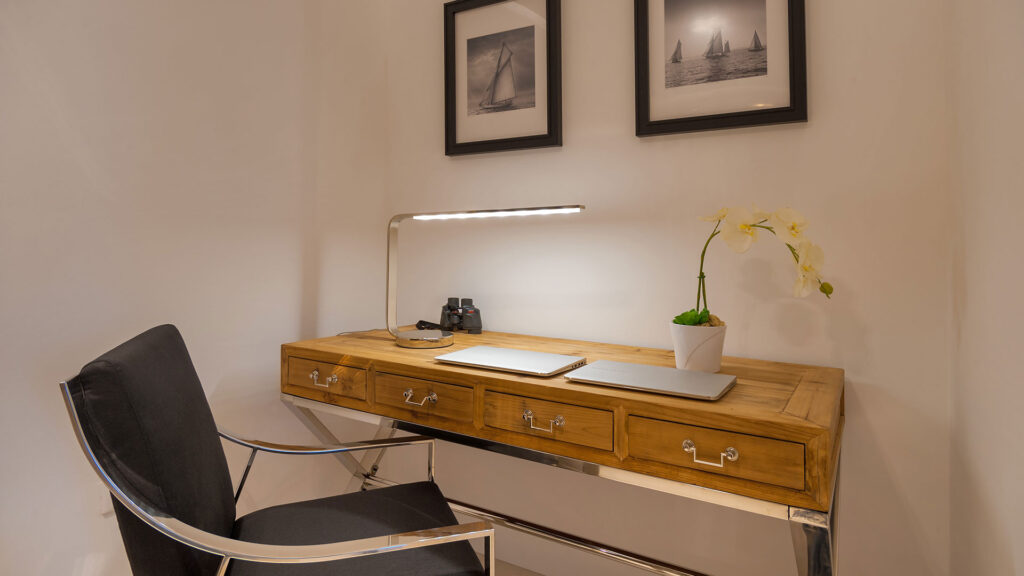 Working from home in a naturally preserved distant area
Working from home has now become a part of our lives. However, conditions of working from home from small apartments with open plan layouts are far from ideal. This is perhaps home offices are usually an afterthought when designing a house. Even when you do find some spare room for your new remote job, the place feels boring and uninspiring. Families, where both parents work from home and children are doing remote learning, larger, independent spaces. Larger, separate areas are typically not viable from smaller homes in main urban cities where real estate is costly.
Many industries and businesses are fundamentally changing their physical real-estate decisions and turning working from home into long-term circumstances. Those in sectors such as technology, legal, design, financial, etc., are being told that remote jobs will be ongoing for the next couple of years, if not longer.
Nowadays, families that have the capability are deciding to move away from main cities in favor of more rural areas. Places where they can enjoy time outdoors, be socially distanced from others. New homes can allow everyone to have their own space to work or study when needed and spend time together more often, even in the open space.
Working from a seaside home in Croatia
As more and more industries and businesses can now work from anywhere, families choose locations in different places in the world. We see more and more headlines each day, stating that homes on the Croatian coast have become quite popular for people from the United Kingdom, Germany, and Austria.
It's not a surprise that more people are aware of moving to Croatia. Today Croatia is known for being home to thousands of international property owners. Many of them realized its advantages of not being overdeveloped, as well as having stunning natural wonders, ample wildlife, incredible views, and awe-inspiring sunsets. Basically, Croatia has all the ingredients for a peaceful family life combined with work. And that is very important because a great private life-work balance can stimulate you and make you feel good, which makes a huge difference when it comes to productivity.
Another reason why Croatia may also be attractive for leaving larger cities and start working remotely is that the government is considering introducing "special" visas for digital nomads. With a visa, digital nomads from all over the world could legally come to Croatia and work for a maximum of one year, but also travel and enjoy all its benefits.
Conclusion
Today we are witnessing property investments shifting away from urbanized areas towards homes in further locations. The global pandemic hasn't quite been enough to drive wealthy house hunters out of the property market. But it has changed what they're looking for: big houses—preferably in the peaceful areas. The potential for a "rural renaissance" comes as country houses look increasingly attractive compared to the houses and flats in cities and towns. This could be a huge opportunity for Croatia due to its rising popularity as a country with plenty of naturally preserved areas.  For the luxury sector, it's very likely that this will create a long-term effect in terms of people's desire to own a more remote property and have a place to get out of town.