How likely would you be to buy into a project based on drawings? The answer is pretty clear since you wouldn't be able to visualize how the end project would look.
Today 3D architectural renderings are a must-have tool when designing a new home for a client. But still, they seem very overlooked in the entire home development process.
At Pin & Pin, we dedicate a lot of time and effort to create a realistic 3D representation of clients' future home.
Today, clients can buy into the architect's vision much faster with 3D renders. But it also means they can give better feedback because they can refer to specific parts of the render.
Breathing life into your ideas
Pin & Pin takes pride in developing exceptional luxury homes that are visually stunning and tailor-made to fit each client's unique needs and desires.
Striving for perfection is not evident only in our finished development projects. In every design process, we are trying to establish straightforward communication with clients in order to achieve the best result. 3D renderings play a huge role in communicating with clients.
Starting with the very first concept meeting, we gather the information needed to develop your custom home design. After the development of the client's design, we create a state-of-art 3D model walkthrough of the final design.
Our 3D rendering brings more than just a glimpse of what your ideal home might look like. It brings the client's house project to life and creates the virtual experience of walking through their new home for the first time without ever taking a step inside.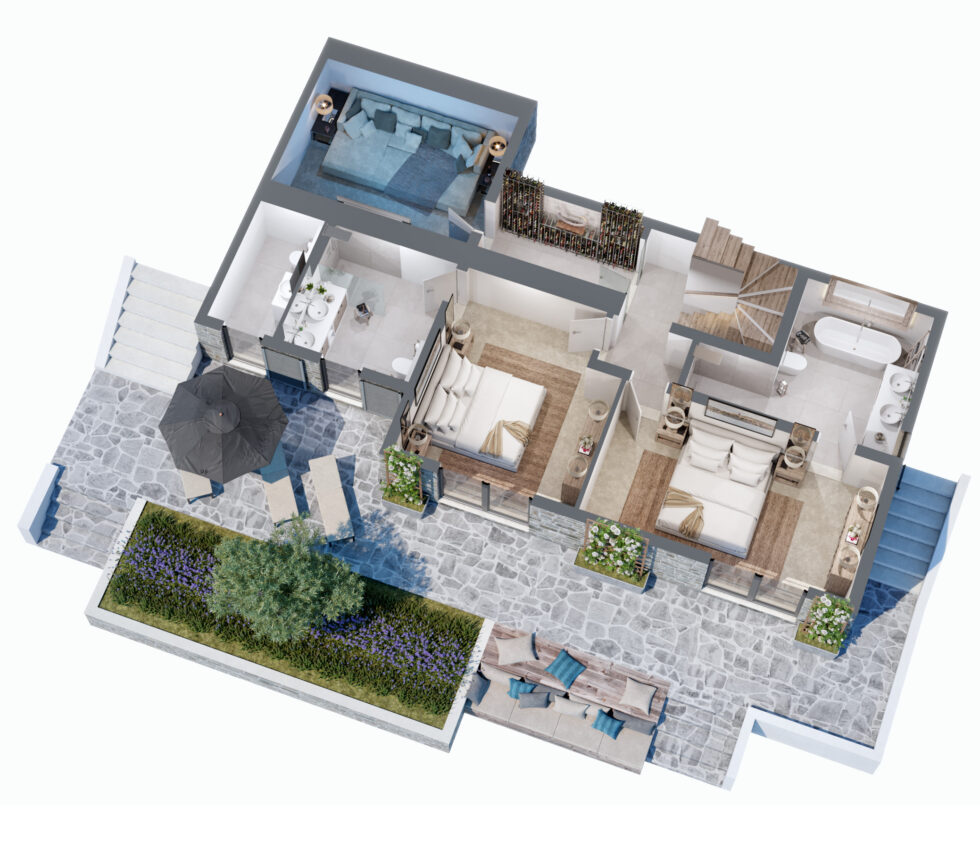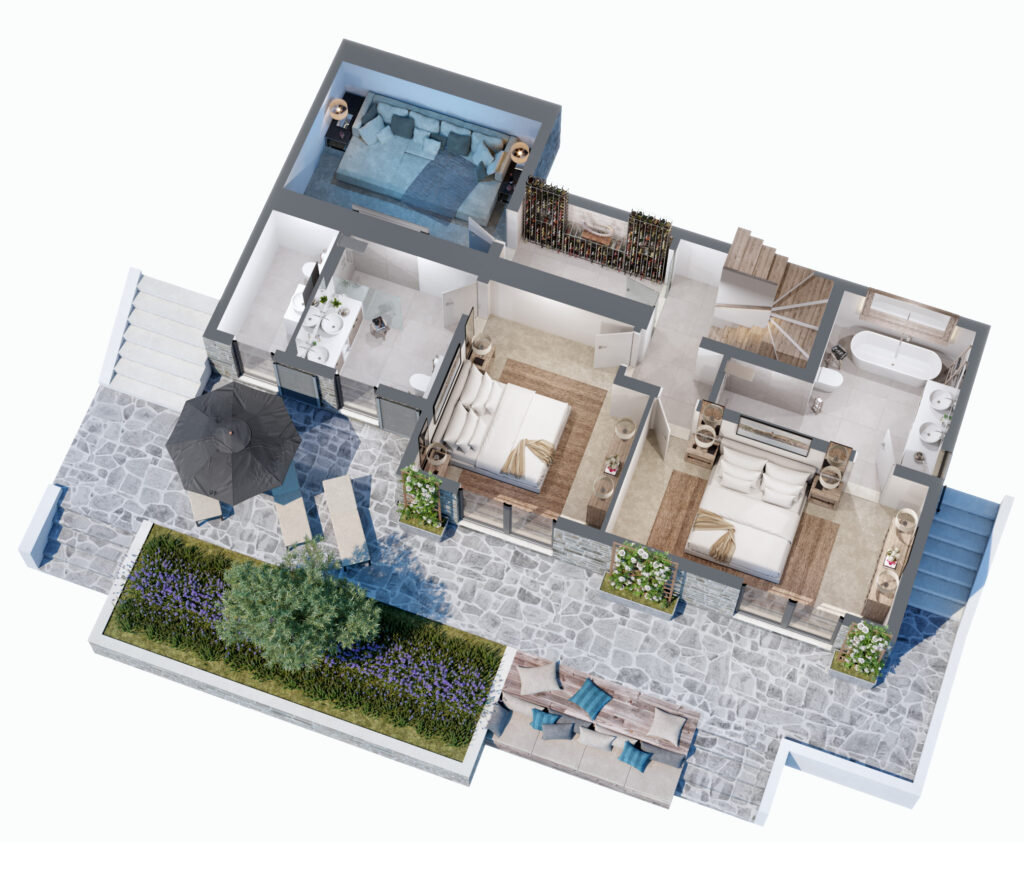 Predicting the future of future home design
3D architectural renderings are not only here only to create the "wow" effect. They help our architects inform you about the things you wouldn't take into consideration. For example, you can get further insights about the possible daylighting issues, roads around the site (that will help you understand the access to the building from all angles). 
All this can also help planners to see how new properties fit into both planned and existing infrastructure.
Also, adding vegetation shows how the project might look in the future once it's embedded in the local landscape.
With high-quality renders, one has to imagine what a house will look like from sketches or descriptions. Everyone looks at the exact same vision.