Get inspired by the seventh art to decorate your home
The seventh art makes us dream and transports us directly to a place of fantasy and desire.
Because of that, directors and studios are not limiting their budgets when it comes to set design and decorations. The set alongside good actors, a well-written script, and an impeccable costume are the perfect combo for having a quality movie. Thinking of iconic films, we have listed the 10 most incredible films that will inspire you when it comes to home decor.
1. Marie Antoinette (2006)
Director Sofia Coppola's languid subtlety floats above a contrasting background of extravagant ballrooms and lavish salons fit for a queen. It's no surprise that her movie Maria Antoinette made this list. Glass tubs, mirrored walls, golden ceilings, ornate headboards, blue velvet curtains, hand painted wallpaper s and everything that goes with it … this is the most sophisticated design possible.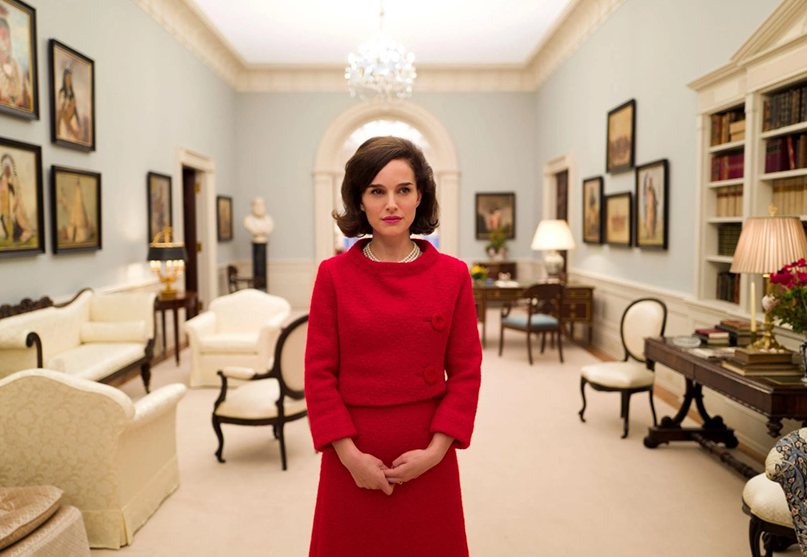 2. Jackie (2016)
No detail was missed in the recreation of Jackie Kennedy's White House for Natalie Portman's latest film set in the 1960s. The team hunted down antiques across the world and drew on presidential libraries, museums and blueprints to bring Jackie's love of colour and floral print to life in the famous residence recreated on screen.
3. The talented Mr. Ripley (1999)
The 1999 movie by Anthony Minghella is cited as a source of inspiration even today. The cinematography, by John Seale, is truly amazing and the film is so well built, unnoticingly flowing for two hours and twenty minutes, taking us from the beach resorts bathed in sunlight, with the picturesque villas and their light interiors and terraces overlooking the calm and blue seas at the beginning of the movie, to Rome and Venice, when the weather suddenly shifts and we are presented with heavily decorated hotel rooms, in perfect accordance with the succession of events.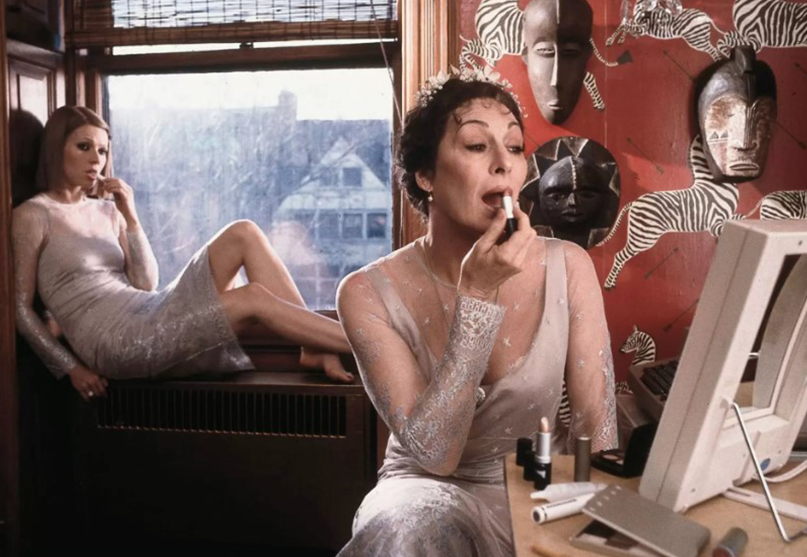 4. The Royal Tenenbaums (2001)
Every one of Wes Anderson's films is a complete feast for the eyes, but it's almost impossible to top the interior perfection he achieved in "The Royal Tenenbaums." Each room of the Tenenbaum family's Harlem mansion is decked out in Anderson's signature saturated hues and accented with unexpected details like zebra wallpaper.
5. The Parasite (2019)
The Oscar winner movie shows off the magnificent Park family home, which the less fortunate Kim family infiltrates. In the movie, the modern and minimalist home was designed by a fictional architect named Namgoong, but in reality it was custom-built set based on the idea of the movie director Bong Joon Ho. Bong Joon Ho managed to build the most intricate and fascinating movie set in recent history. All the furniture was extremely expensive and custom-made by carpenter Bahk Jong Sun, in a way that reflects the movie's theme of upstairs versus downstairs. Each time you watch the movie, you find details that you hadn't noticed before.
6. 2001: A Space Odissey (1968)
While Stanley Kubrick's science fiction masterpiece may not seem like a place to seek out decor inspiration, it actually features beautifully designed interiors that are sure to thrill fans of modern and classic styles alike.
7. Breakfast at Tiffany's (1961)
It's not only Audrey Hepburn's black dresses by Givenchy that are stylish in the film adaptation of Truman Capote's novel, but also its decoration. Holly Golightly's disorganized apartment is s a testament to the idea that less is more.
8. Nocturnal Animals (2016)
The minimalist and brutalist home of art dealer Amy Adams in Los Angeles in the elegant film by Tom Ford statues not only its richness, but also its sophistication. Shot in a real home – that of real estate mogul Kurt Rappaport – the edifice features dark furniture and works by local artists including those of Richard Misrach, Aaron Curry and Mark Bradford, giving the feeling of his world highly artistic.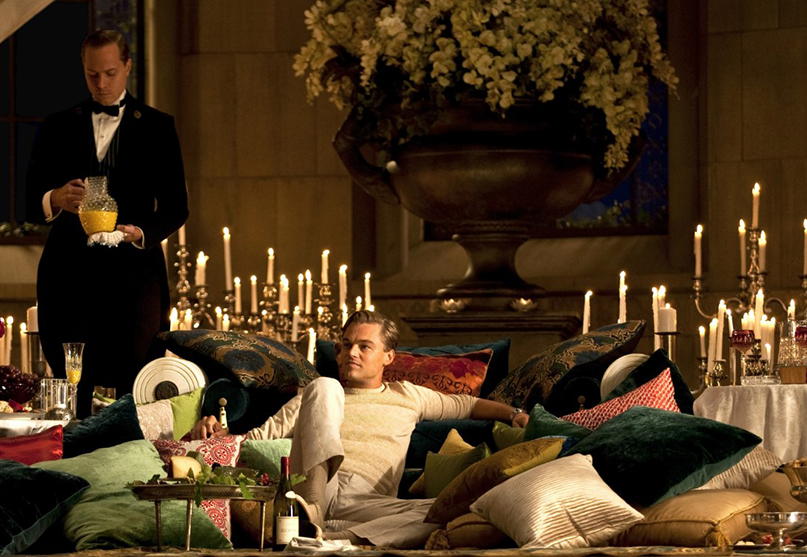 9. The Great Gatsby (2013)
Director Baz Luhrmann is known for his elaborate, spare-no-expense productions, and that worked perfectly for his take on The Great Gatsby. Though its Oscar-winning production design was definitely lavish, you can cop its style without going bankrupt. Try a few elements here and there: a glittering chandelier, a glamorous rug, and of course, some of those large, flowy curtains. The overall theme? Stunning Art Deco meets lively jazz.
10. Coco Chanel and Igor Stravinsky (2009)
"Coco Chanel & Igor Stravinsky" is the perfect film for people who dream in black and white. The interiors put the classic color combo to work, while the use of interesting patterns and graphic shapes keep the design from feeling stagnant.